There's only one you. Share the story only you can sing.
---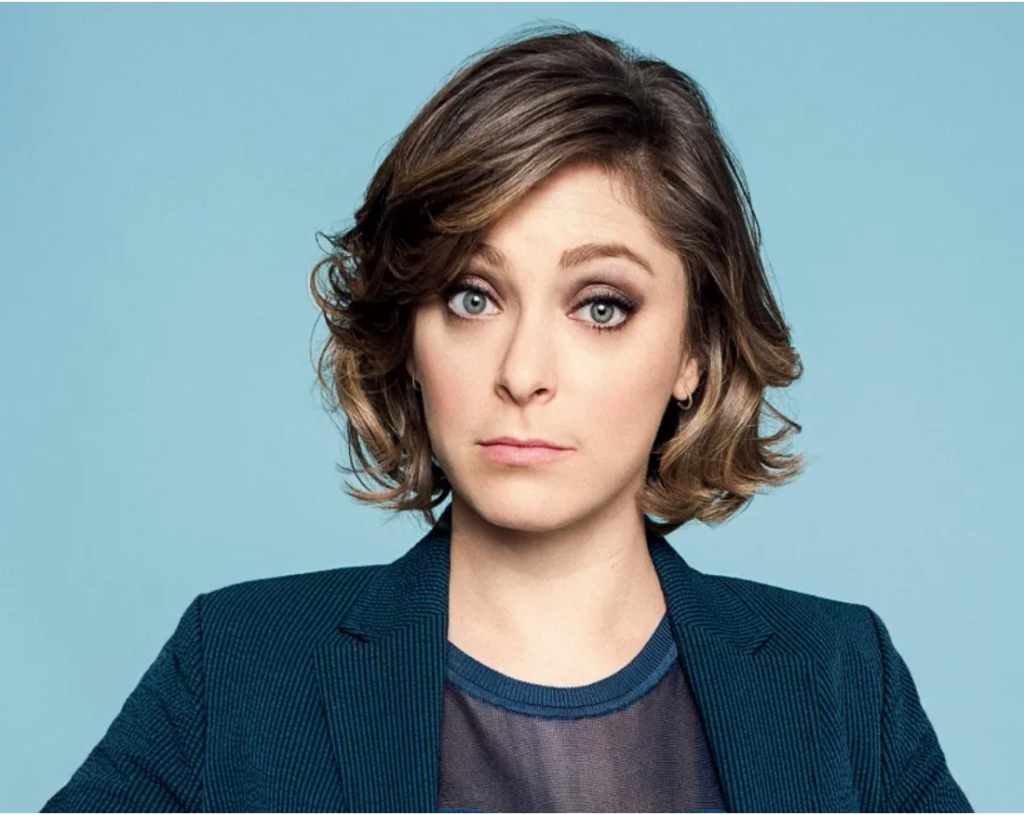 "Dan teaches singing as a whole-body activity. His lessons are both practical and visceral; when I'm in a lesson with him, I can feel my technique getting better in real time."
Rachel Bloom (Creator and Star Crazy Ex Girlfriend)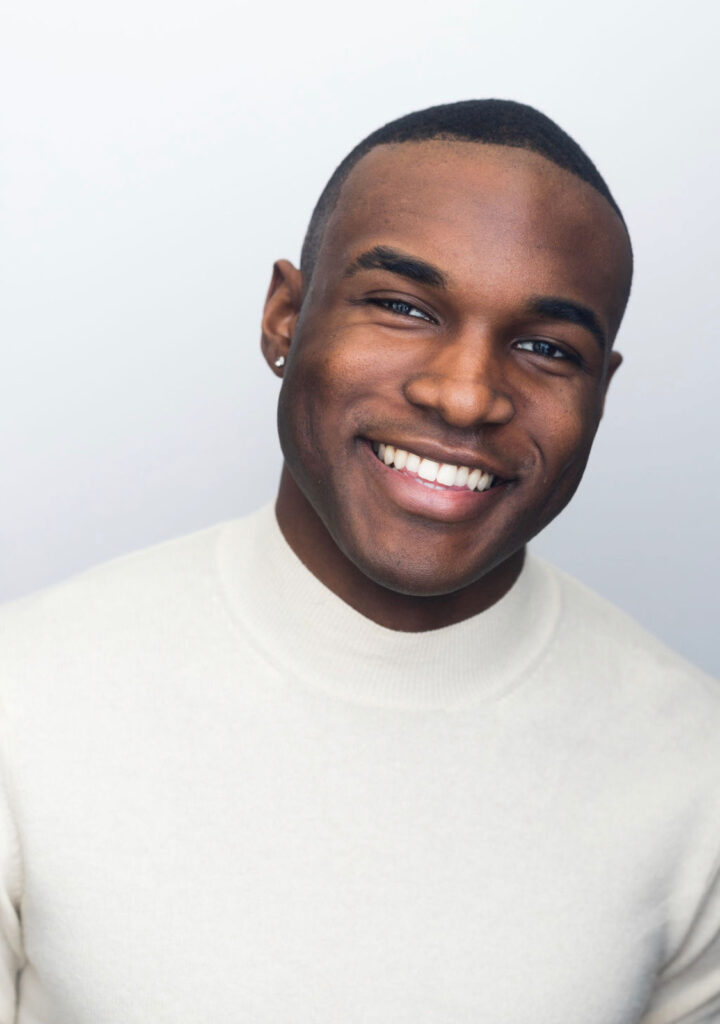 "Working with Dan changed the trajectory of my career. With Dan's guidance, I found a freedom and confidence in my instrument that laid the foundation for my work. I use the tools I learned in my lessons with Dan to this day."
–Gerald Caesar (A Bronx Tale, Choir Boy, Tina, What the End Will Be)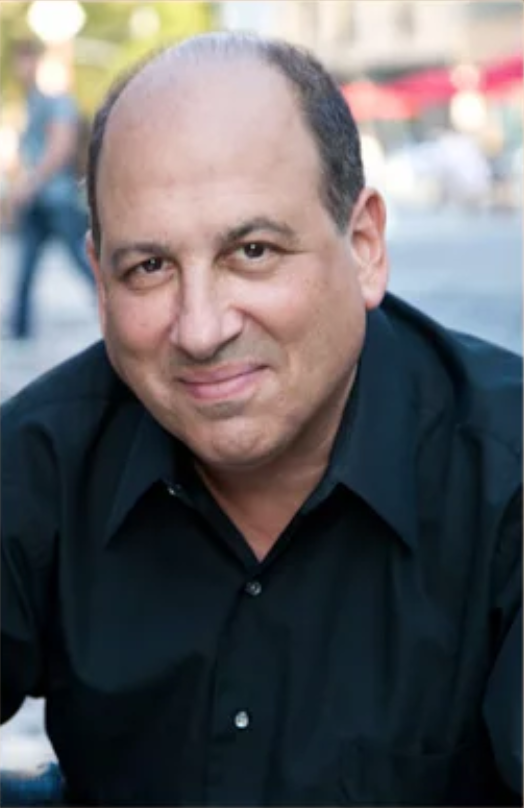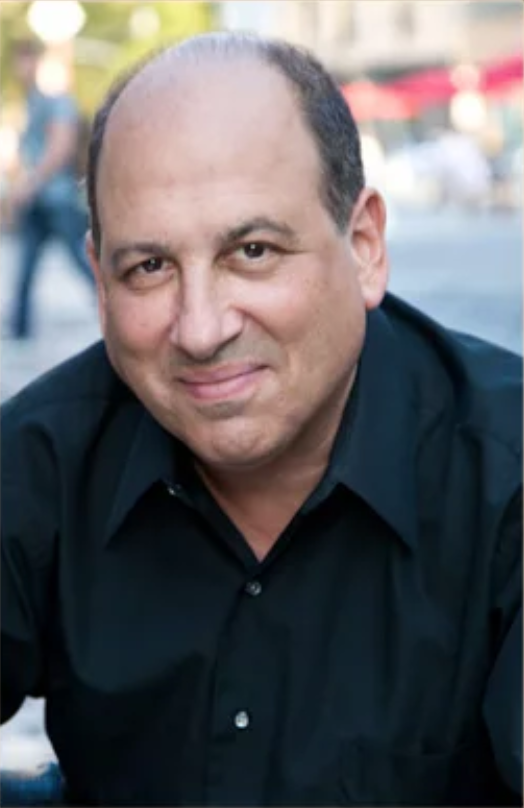 "I've known Dan Callaway for many years, and I can say emphatically that I've rarely known anyone with such a divine combination of skill, talent, expertise, passion, and joy when it comes to vocal performance. Dan's mastery is top-level, his love of singing is infectious, and his way of working with people is just plain lovely. He's clear, collaborative, encouraging, and fun. Anyone looking to develop as a singer would be lucky to study with him."
–Michael Kostroff (The Producers, Les Miserables; Billions, The Wizard of Lies, The Plot Against America, The Wire; author The Stage Actor's Handbook and Audition Psych 101
Get started here ⬇
7 Mistakes Smart Singers Make — and the offensively easy ways to fix them, quick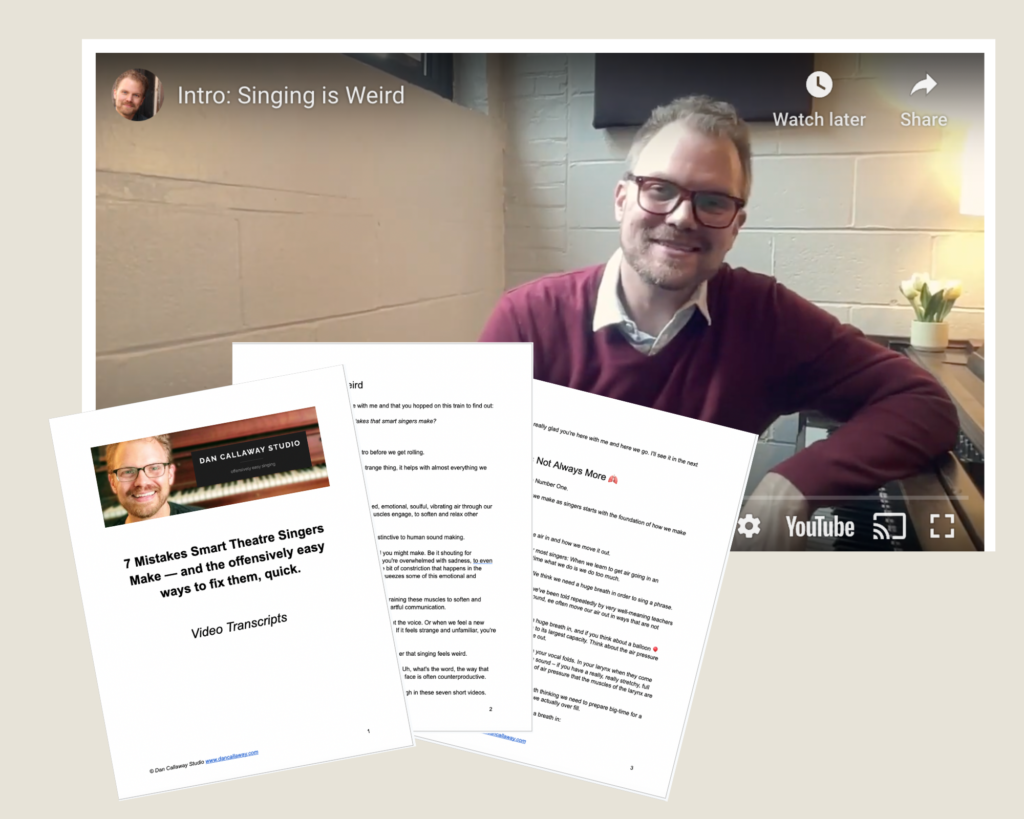 Get instant access to this free video series to get your voice unstuck and flow the truth outa your face with freedom, confidence, and joy + special content, emails and tools I don't share anywhere else.
---