🥑 You know about shopping for avocados.

You find a pile of squishy fruits two days past their prime next to bright green candidates that could equip the Olympic shot put team. 

You don't wanna deal with all the sketchy bits you'll have to excavate from the mushy ones, so you scuttle your same-day guacamole dreams. 

You go ahead and buy the overpriced chartreuse orbs sourced from the Petrified Forest. They'll be good with that turkey chili on Friday?

But the week happens.

You get busy and improvise with PB&J/Life Cereal combo meals.

And by Friday when you're using that ground turkey for Bolognese, you spot your healthy-fat fruit friends languishing in the bowl under the Chiquita bananas.

They're in the same state as the skwooshy ones you rejected at the market.




I mean, it's not like you can buy them at various stages of ripeness. 

So when you DO remember you are indeed an avocado owner, your menu for Ripeness Zenith Day is a 14-Ways Top Chef Challenge. 

Breakfast: avocado toast 
Lunch: turkey, lettuce and tomato AND AVOCADO sammie
Dinner: aaalllll the aguacate con limon 🥑 with your taco salad on the side

Dios mio. So much life depends on timing.

And when you're tryina make songs and stories part of your creative Chipotle bowl, (maybe even make money doing it), well, the guac can feel like a significant up-charge.

And like produce shopping, we wonder if we should front-load our grocery investment. Will we really make that ceviche in four days?

Should I really prep this role? Yeah, it's a dream, but I can't know if I'm going to be called back for it. Or even get in the room. That would hurt if I learned the entire score only to be told no. And what a waste of an avocado purchase. Right?

I dissent.

Here's why.

If it's worth doing, it's worth doing. 

And if it's worth doing, it's worth doing badly. 

And if it's worth doing, you are worth doing it.

I'm grateful for every create-y thing I've let come through me. No matter how many folks did or didn't see it.

We swim in polluted culture water that asks things like, "What are you gonna do with that degree?" "Why waste your time on that?"  "You think they're gonna make it?" 

We push aside the song, story, or role we wanna work on.

Instead, we suction to a nearby screen.

Then we look up 45 minutes later wondering if we should learn that trending TikTok jig. (We never could pick up choreography that fast.) What's wrong with us, anyway?

But read fiction? Play with watercolors? See what comes out of a simple chord progression? Nah. Waste of time.

May I make a suggestion?

Get out your Man of La Mancha LP, and start singing "The Impossible Dream." 

But Dan, what would this 1960s chestnut have to offer my current situation?

I'll tell you.

It's time for you to dust off, grease up, and polish your dreamer.

And I hear you. When you're just trying to knock out your bills, Jedi your family situation, or triage your friendship going off the skids, the last thing you wanna think about is your effing dreams.

So go ahead — roll your eyes real hard, scoff inside, and raise your right finger. Good. 

Now, please let the crazy silly dream buried under 37 feet of worry-geology begin to burble back up.

Grab a Crayola and write it down. 

And this is why.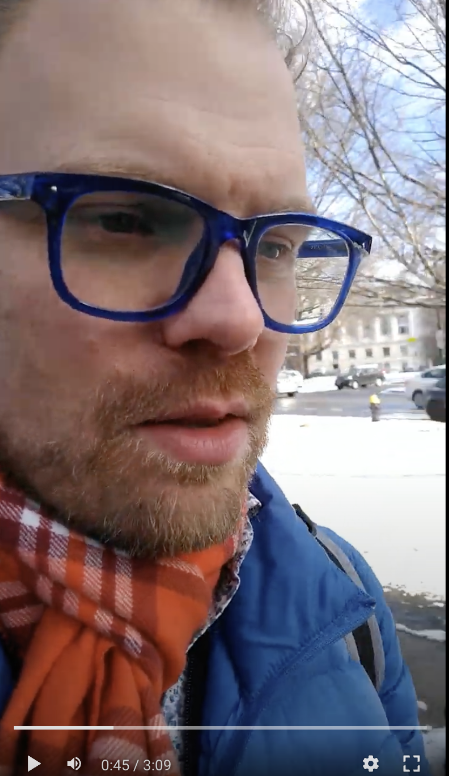 Turning your heart toward your dreams opens crazy surprises for you and can even influence the folks around you. You start to see yourself and them with eyes of love and possibility.

So, let's get in the dreamy place and get okay with feeling shaky. 

If you're shaking, you're growing, letting stored up energy out and through. Yay!

And again: If it's worth doing, it's worth doing. 

So go ahead. Buy the avocados. 

And write down how you want to make the most delicious guacamole. 

And most most most of all remember this – There's only one you, and folks need to hear the story only you can sing 

love much,
dan

ps You can, indeed, freeze avocados.
 
pps I was an absent-minded professor in last week's email about comparison and forgot to attribute Brené Brown's Atlas of the Heart . Terrific book.