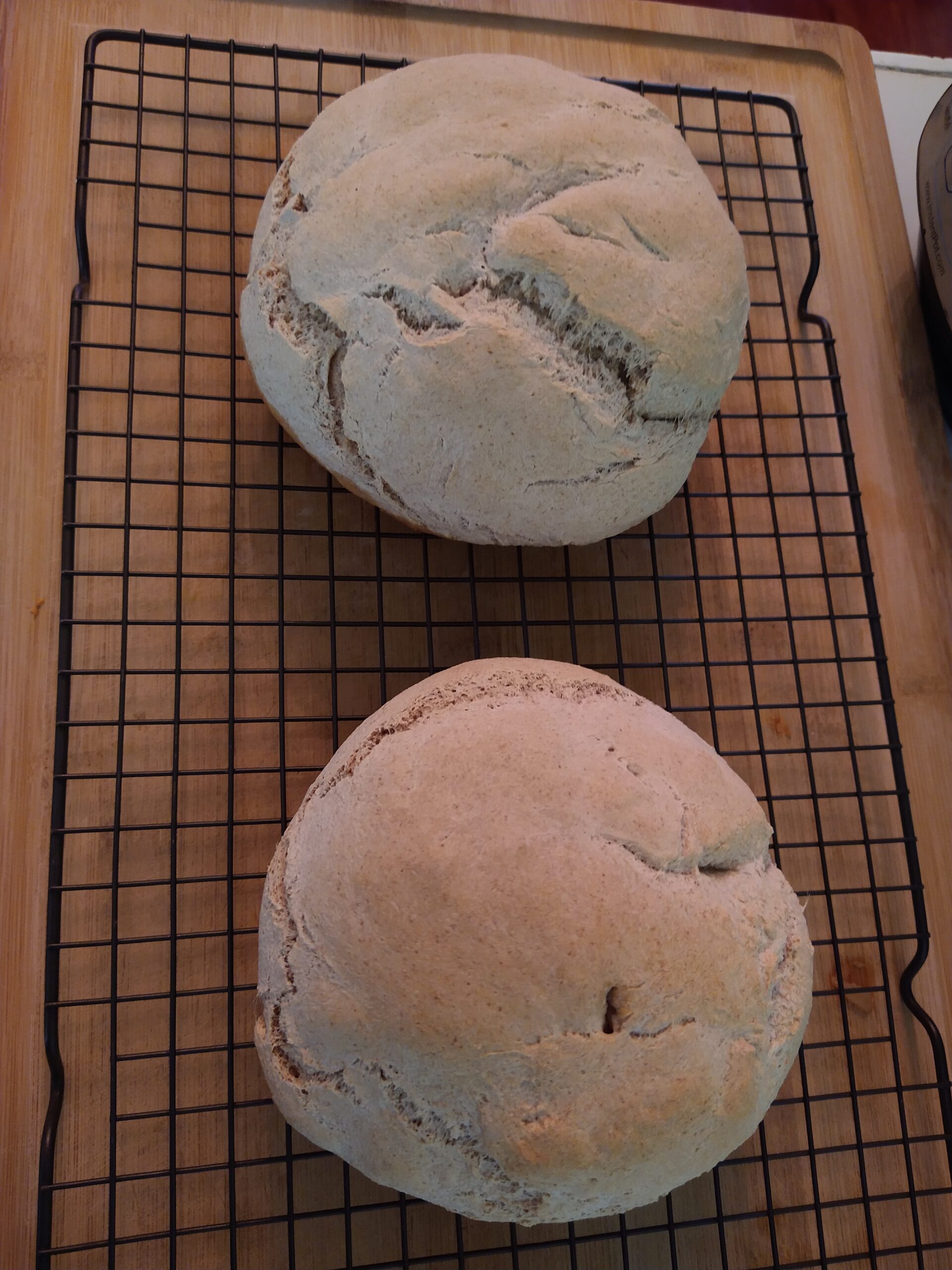 This recipe is a riff on Alexandra's Peasant Bread. Our friend Scotty Humphries brought us a fresh baked loaf of this stuff soon after our second son was born, and = life changed. She shared the recipe with me, and this is the way I like to do it.
| | |
| --- | --- |
| Flour (4 cups) [I use 2 all purpose 2 whole wheat] | |
| Salt (2 tsp) Go ahead and add a lil more if you want | |
| Sugar (2 tsp) | |
| Instant Yeast (2 1/4 tsp, pre-measured in the packet) | |
| Lukewarm water (2 cups) | |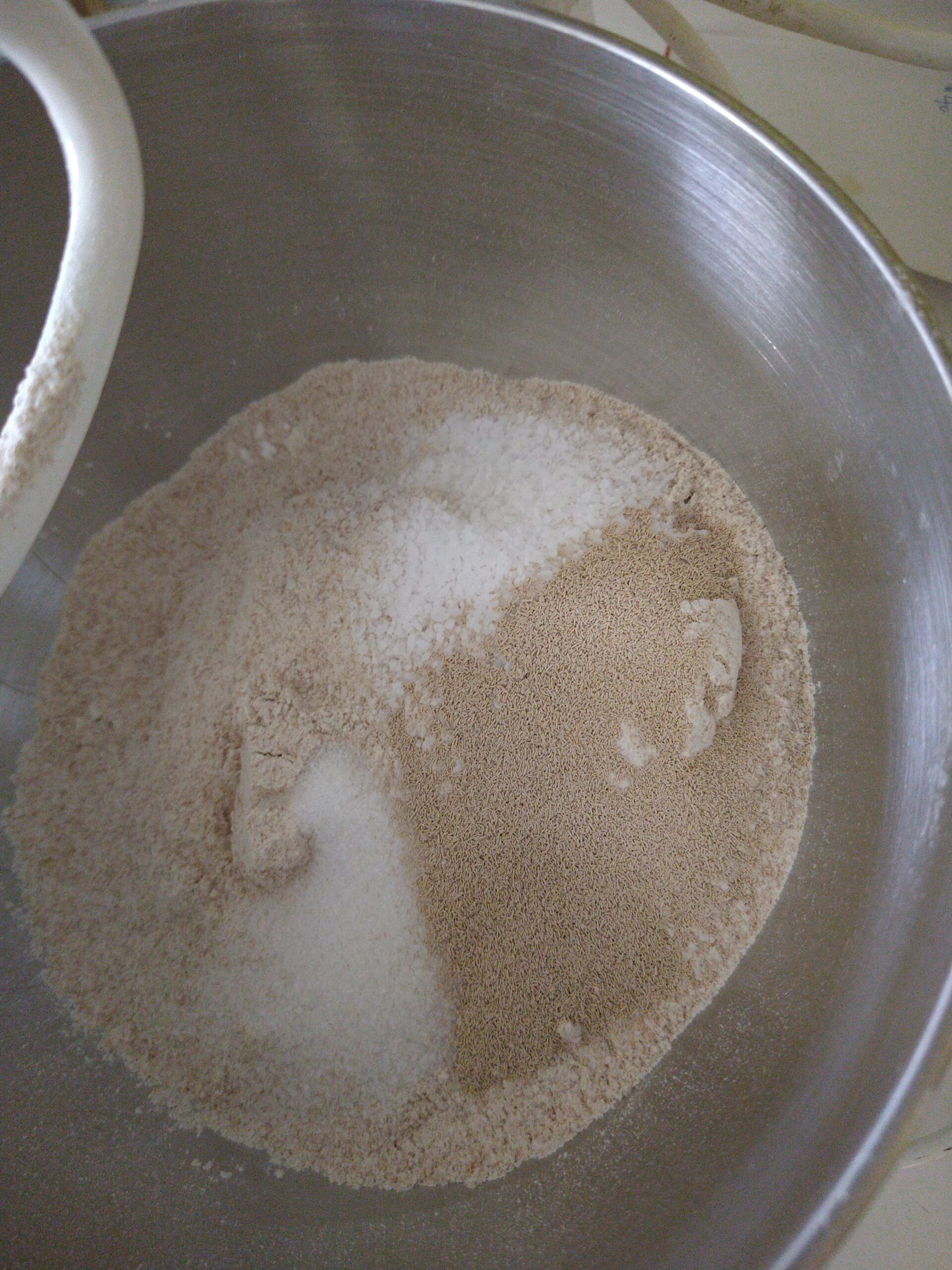 You don't need a mixer for this. You can do it by hand in a bowl. I like using the mixer because it was my Grandma's, and I like to let the dough hook do some kneading for this no-knead recipe.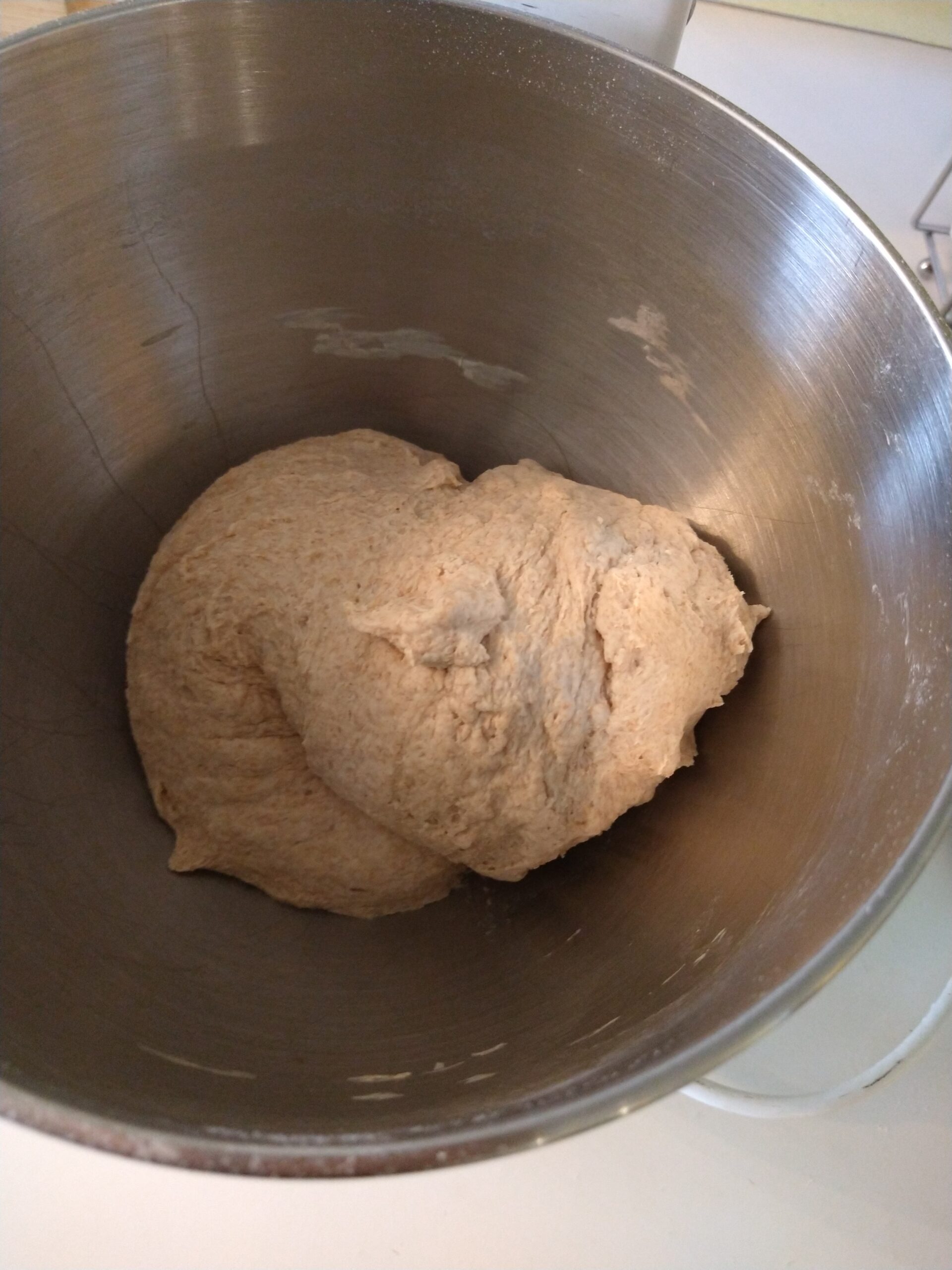 Mix or sift the dry ingredients together then add your water and bring the dough together. Again here, I appreciate the work the dough hook does for me. I've done this in a bowl with a mixing spoon and bare hands as well.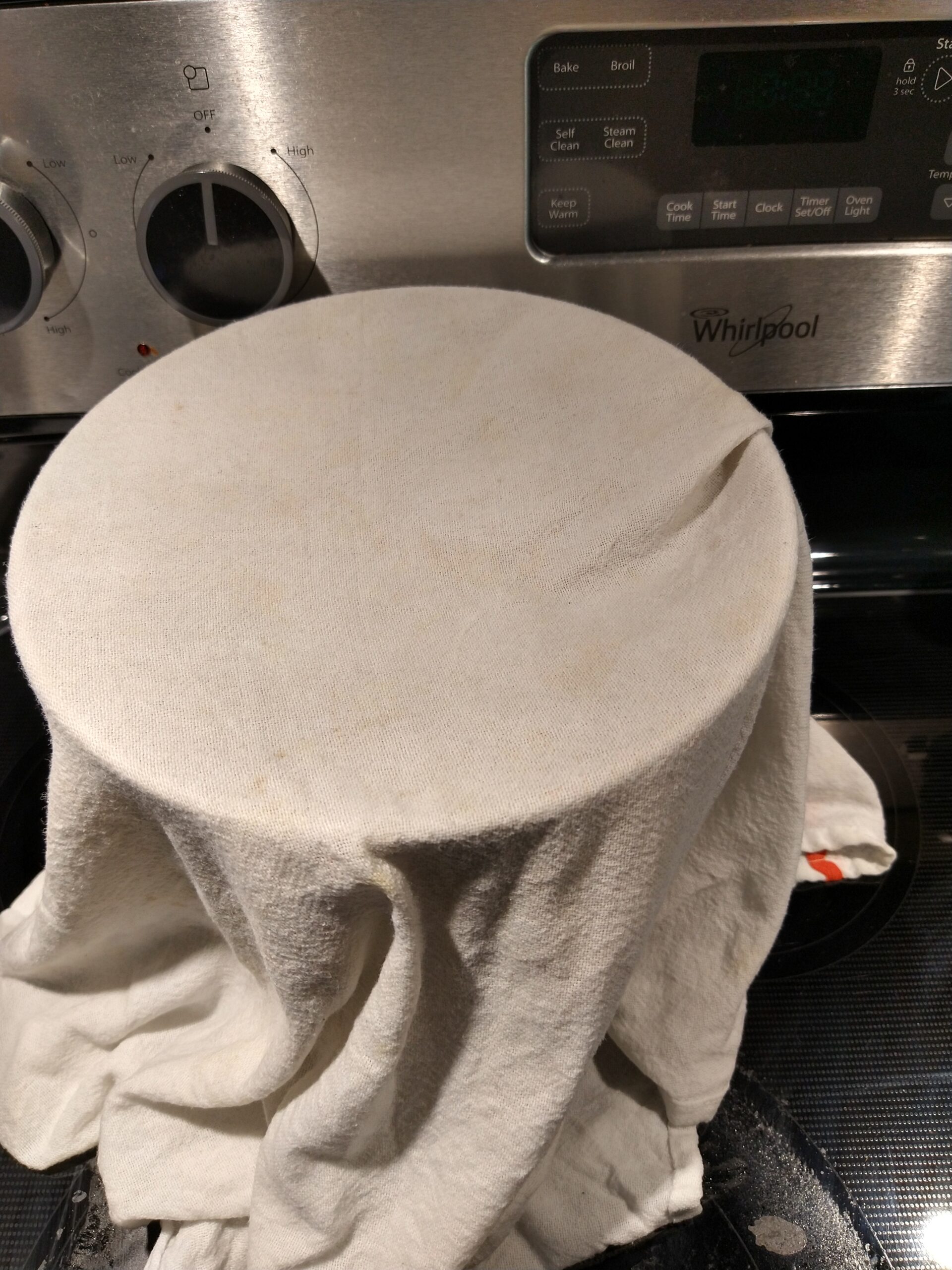 Cover with a damp tea towel and set out in a warmish place for an hour and a half.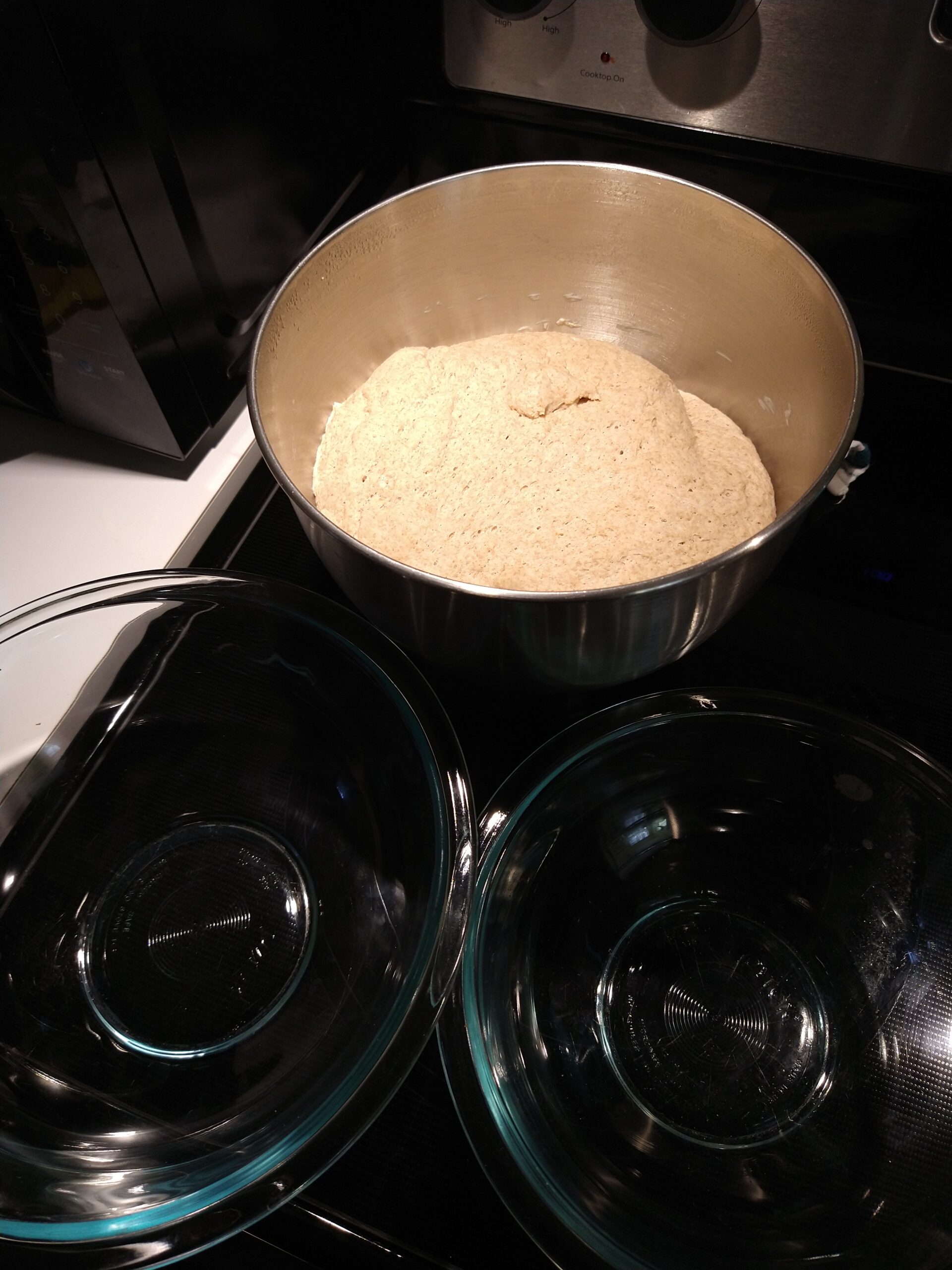 It'll double in size.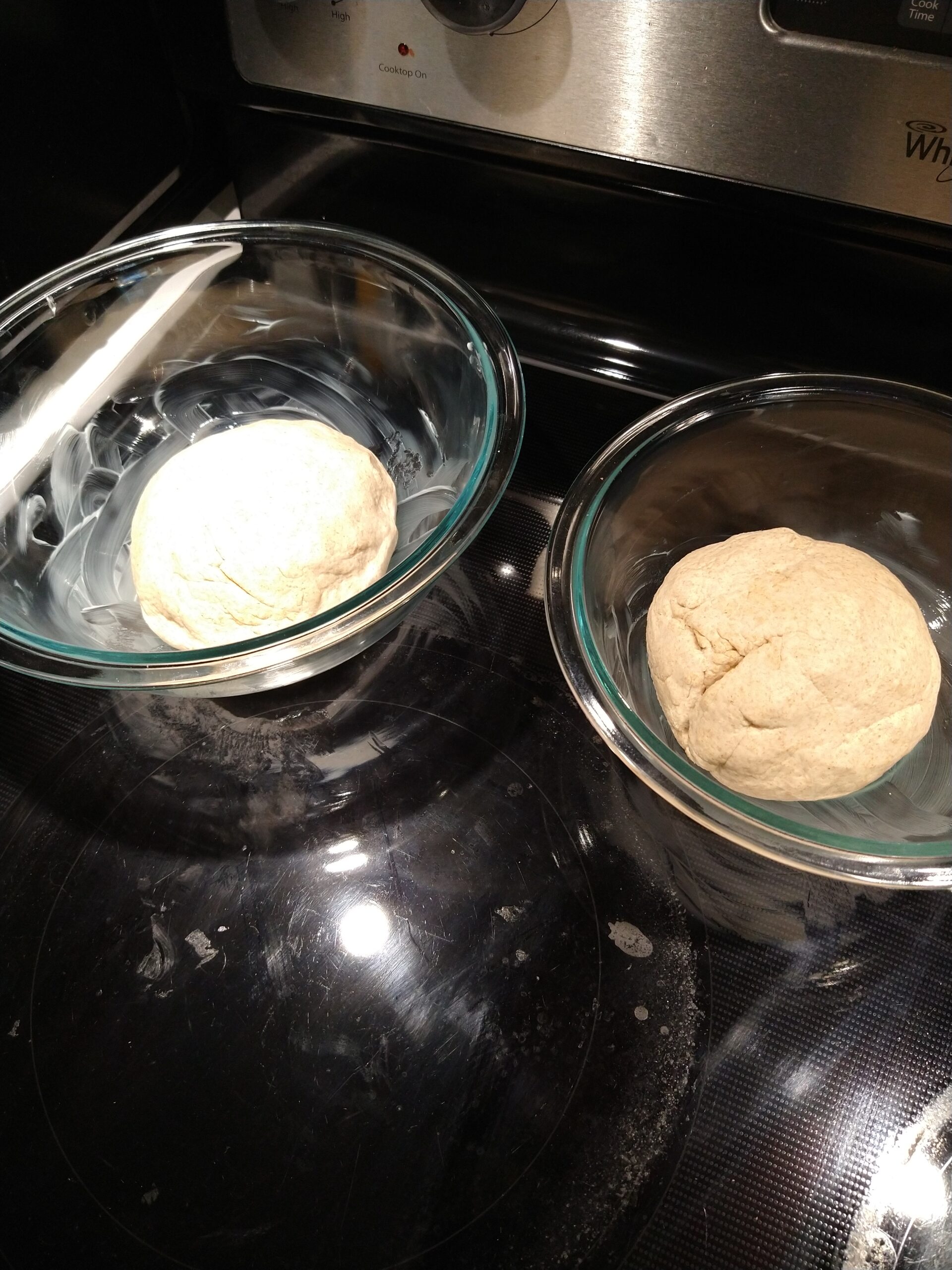 Coat two pyrex bowls with butter, divide the dough in two, and place uncovered in the bowls. Preheat the oven to 425 and let them rise a little until the oven comes to temp.
Bake at 425 for 15 minutes, then reduce the oven temp to 375. Bake at 375 for 20 minutes.
Turn them out and let them cool. And you have delicious homemade wheat bread.