When I played the Padre in Man of La Mancha with Triad Stage last spring I went full Uta Hagen and asked stage management for a lil Moleskin that I could write in.
Our version was set in a detention center on the US/Mexico border in the near future.
Here's the vibe: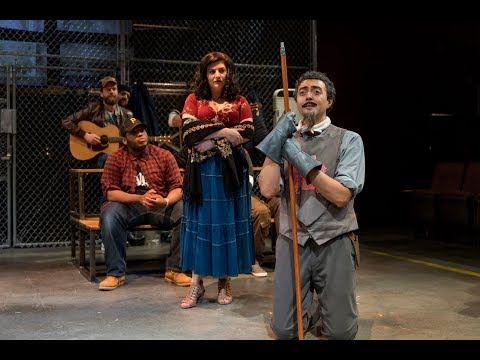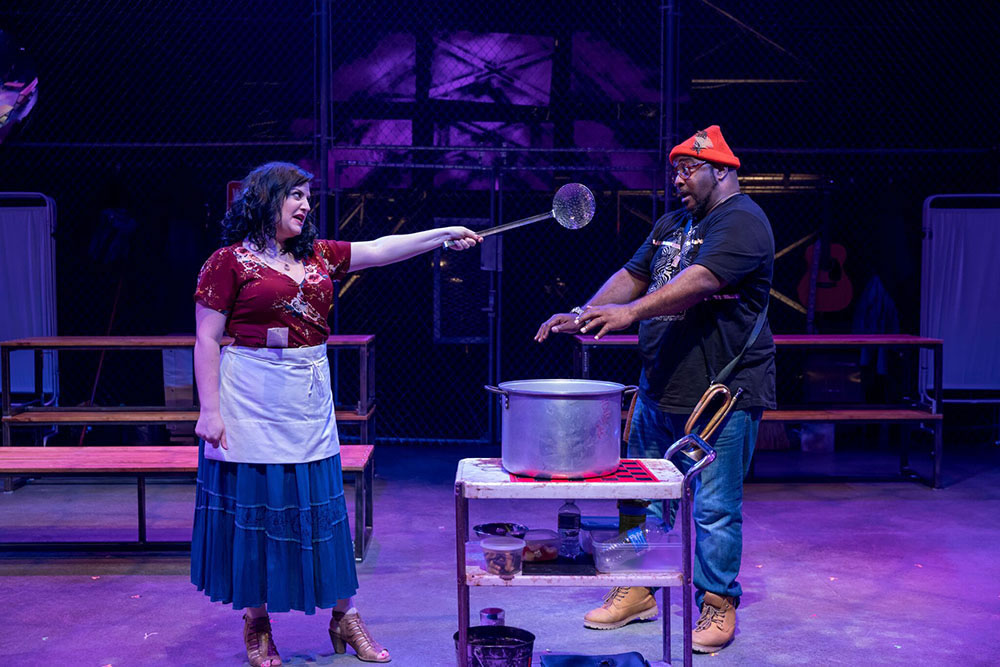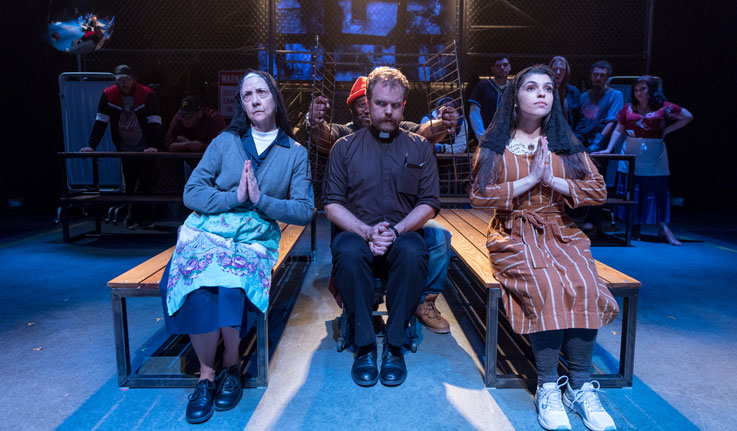 Great cast, terrific production.
We had a pre-show in which we were living that detention center life, and I decided to fill much of it like any rogue Franciscan: writing poems.
It was a needed exercise in point of view, and Padre preached to me to examine my own cozy life in relation to what so many experience.
I'll share one of his poems here:
I'm sitting on a wooden bench inside
A prison on the border where I came
To help the stranger and the cast-aside–
But helping is unlawful now–the same
As feeling empathy–code for weak.
Compassion stands for failure these days. God
Forbid we have to suffer so the meek
Might come to own a portion of the sod
We suffocate with asphalt, demarcate
With walls graffitied forty layers deep
With spray-can prayers–acrid incense–late
Laments to test God's ears, while Christ's eyes weep.
Inside these painted walls we wait and pray
That more Thy-Kindgom-come would rule the day.